Although I already wrote about Connext on the HBS Online Business Insights blog, I thought I would also throw in something focusing on the Pre-Connext Social at John Harvard's since some of my favorite moments couldn't fit into the article.
One of my favorite things about hanging out with people is that there's a significantly stronger connection. Connections, conversations, and experiences happen faster because there's an energy that simply can't be duplicated through videochats, phones, social media, etc. They're all great tools for supporting and even enhancing a relationship, but in the end, hanging out in-person and doing stuff together is almost always the single greatest building block of any relationship. After all, how often do we chase the feeling of texting someone again rather than the feeling of being with, connecting with, and experiencing someone again?
There's a place off Ocean Avenue
Where I used to sit and talk with you
We were both 16, and it felt so right
Sleeping all day, staying up all night
Staying up all night
The challenge with Connext being a Saturday-only event is that there isn't much time for everyone to get to know each other. We all have a common bond since we're all HBS Online alums, but one of the major differences between being great classmates who supported and encouraged each other towards academic success and being a family is being able to spend time having fun with each other.
There's a place on the corner of Cherry Street
We would walk on the beach in our bare feet
We were both 18, and it felt so right
Sleeping all day, staying up all night
Staying up all night
Thankfully, our Chapters help serve that purpose to some degree in a geographic sense. But sometimes, the best friendships happen despite the distance because the right tinder and kindling are already in place. All it takes is an initial spark or ember, and that's what I wanted to provide.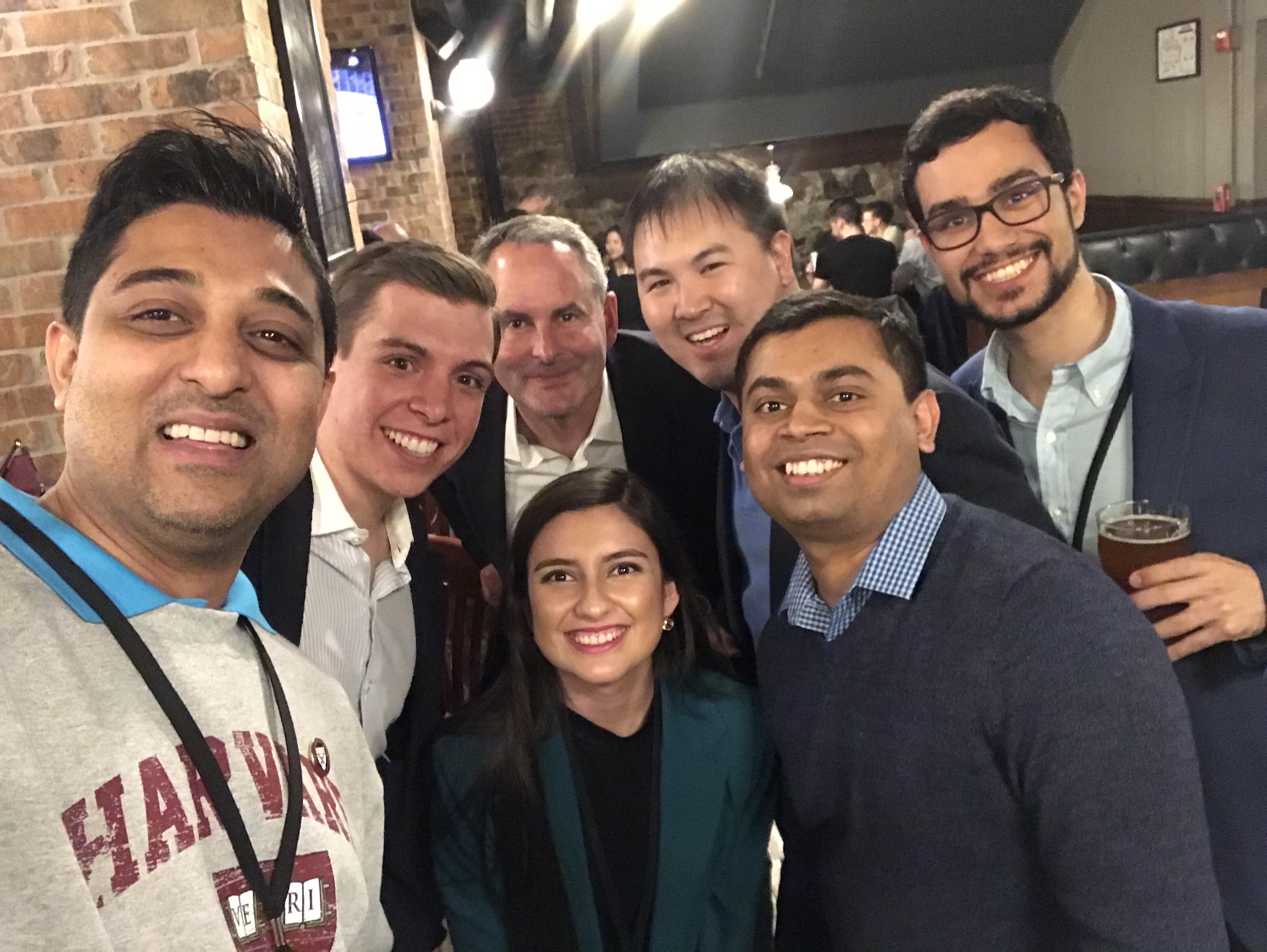 Selfie by Ronald Pandey
Since most people are only able to spend time in Boston from Friday evening until Sunday morning, there really isn't a lot of time for socializing. Connext, which is a jam-packed day that primarily serves academic and professional needs, runs from breakfast until dinner on Saturday, so the annual Friday night social at John Harvard's Brewery & Ale House is often the only time people really have the energy to mix and mingle.
If I could find you now, things would get better
We could leave this town and run forever
Let your waves crash down on me
And take me away, yeah yeah
When I first organized and announced the social, a lot of people who had attended Connext in 2016 and 2017 were excited to see each other again since HBS wasn't able to host one on-campus in 2018. Even though this wasn't on the official schedule, many other people quickly realized that this would be the thing for Friday night and hopped on. One of our biggest surprises was that HBS Online Executive Director Patrick Mullane wanted to join us!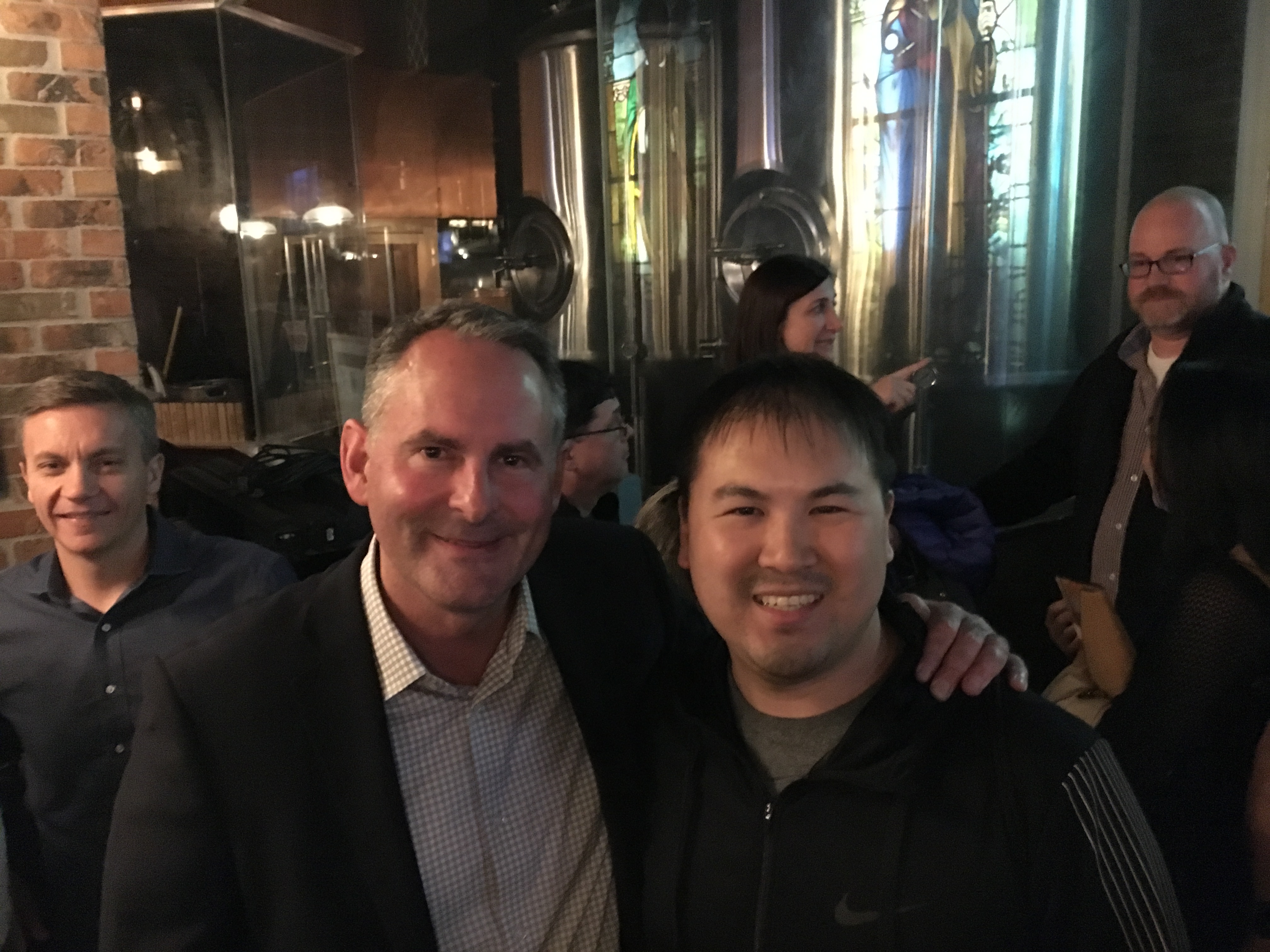 HBS Online Executive Director Patrick Mullane and me
The funny part is that I was actually late to the social because I had somehow forgotten to read up on my assigned case study. After brunch with some old schoolers (Sascha, Nigel, Rochy, Andrea, and Bobby) and some new faces (Alejandro and Edward were in my hostel), I spent the afternoon reading up on Chewy and their dilemma. By the time I showed up, Sascha and a few others had already texted me, and most people were already situated in our corner of John Harvard's. Even Patrick was already mixing and mingling with everyone!
There's a piece of you that's here with me
It's everywhere I go, it's everything I see
When I sleep, I dream and it gets me by
I can make believe that you're here tonight
That you're here tonight
When I finally walked in, he was already entertaining a group of people. I already knew some of them, like Arno, John, Jay, and Joshua. David was a new face, and it was pretty cool seeing how Patrick could have been just any one of us. Janine, Jaime, Emi, Liza, Mafé, Ashley, Lucas, Bojana, Austin, Guilherme, Rebecca, Anne, Aleks, Rafael, Giorgia, Kevin, Nilesh, Riaz, Aalok, Mitchell, Ethan, Robin, Sandy, Jean-Pierre, Jase, Chloe, etc. Each person I've named so far, before and in that list, has their own story about that night, and Patrick felt like one of us.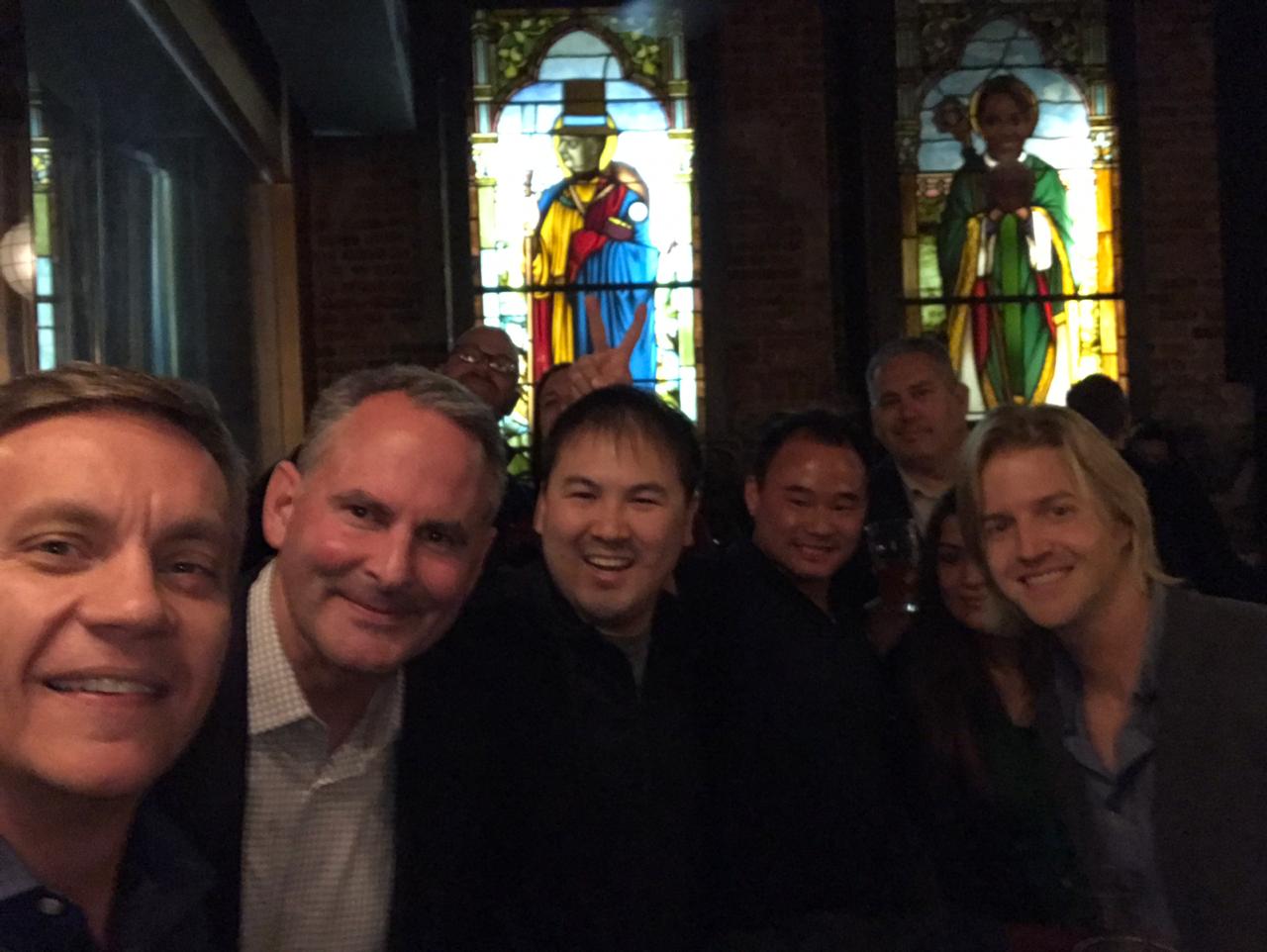 L-R: Arno Krug Junior, Patrick Mullane, me, John Kim, David M. Luna, and Joshua Senne
Since I already knew a lot of people, I spent a lot of time introducing them to each other. In fact, looking back, I'm not sure how much I actually socialized, but everyone had a great time, and that was the most important impact of the social because a lot of people had a new friend walking into Connext the next day. In fact, people had so much fun that all of us (including Patrick!) returned the next night!
If I could find you now, things would get better
We could leave this town and run forever
I know somewhere, somehow we'll be together
Let your waves crash down on me
And take me away, yeah
Some people who couldn't make it on Friday also showed up on Saturday, and I got to socialize a bit more since I wasn't so focused on introducing people. I got to meet a group of people from Mexico, mostly Monterey, then another group from Miami, and then another group from New York City. I think that gives me excuses to visit them once I have time again. We had another round of selfies, including the feature photo taken by Riaz. Of course, we all jumped in again!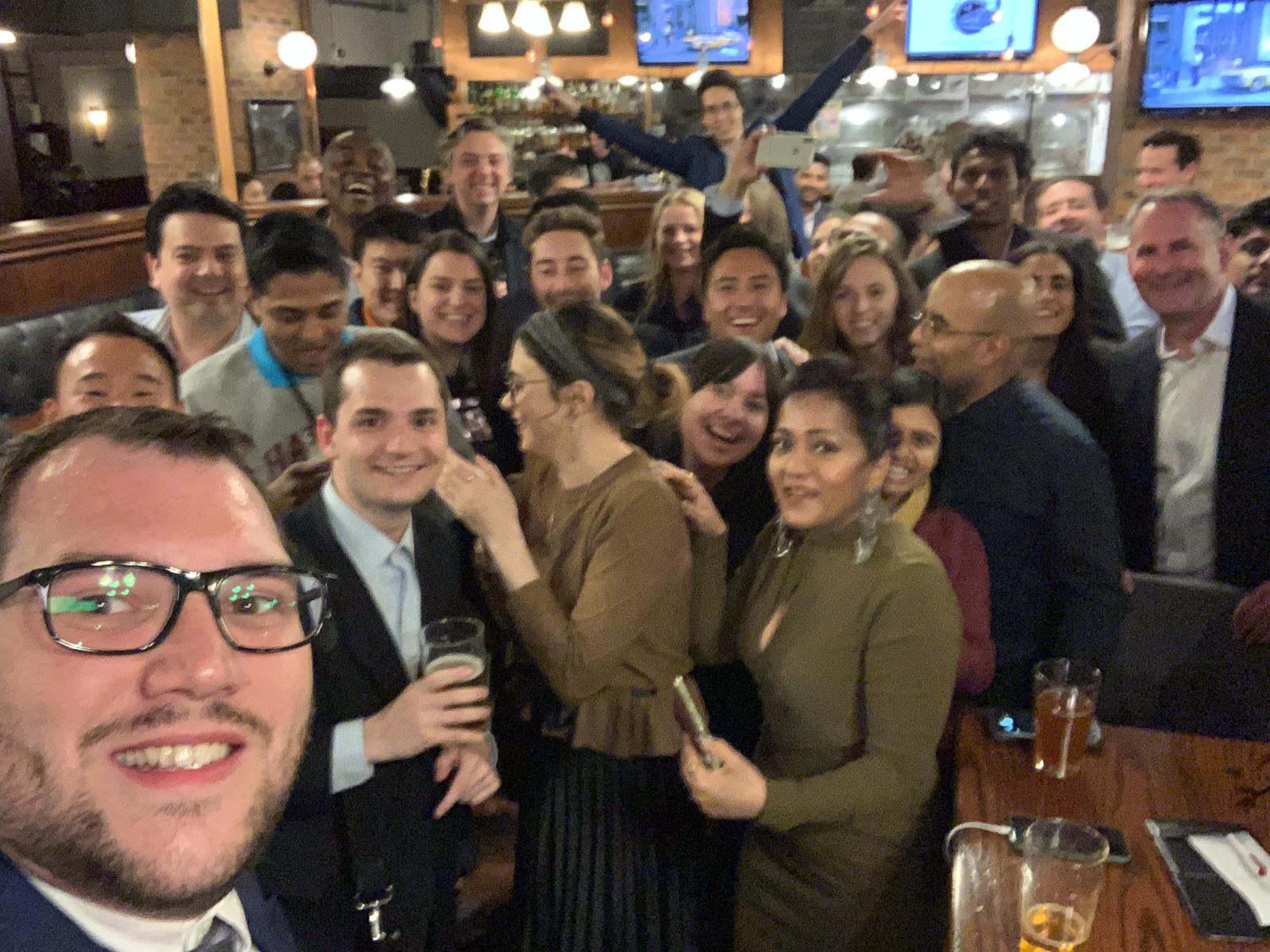 Selfie by Sascha López
I got to talk with Robin some more, and it turns out he wants to shift into finance. I've since connected him with a friend from Duke who works in finance, so I hope that helped out. Most people were busy eating and drinking at this point, so I might have stolen some fries from Bojana. Sascha, John, Ronald, and a few others were laughing up a storm, and Austin somehow kept meeting only engineers. After stealing enough fries, I finally got to catch up with Janine. We had met at the last Connext in 2017 and got to hang out once or twice in LA afterwards, but it had been a while since we last saw each other. In fact, I think our last conversation had been when I bought her poetry book Cntrl, Enter a couple years ago, so I was excited to hear about her plans for a second.
I remember the look in your eyes
When I told you that this was goodbye
You were begging me not tonight
Not here, not now
We're looking up at the same night sky
We keep pretending the sun will not rise
We'll be together for one more night
Somewhere, somehow
As she explained it, hitting the Control and Enter keys together opens a new page in typing, so Cntrl, Enter celebrates us turning to the next page of our lives. In contrast, her upcoming HERO aims to be introspective without taking its eye off the wider world. Janine wants to address the central themes that give women their strength, partially by refuting the word "heroine" since "her" is already in "hero" and propels society forward through their contributions in history, culture, empowerment, and love. I admit I had to text Janine to remind me of the details, but I will never forget the impact and conviction in her voice. Honestly, I wish more people could have heard her because it felt similar to hearing Professor Nancy Koehn's North Star speech.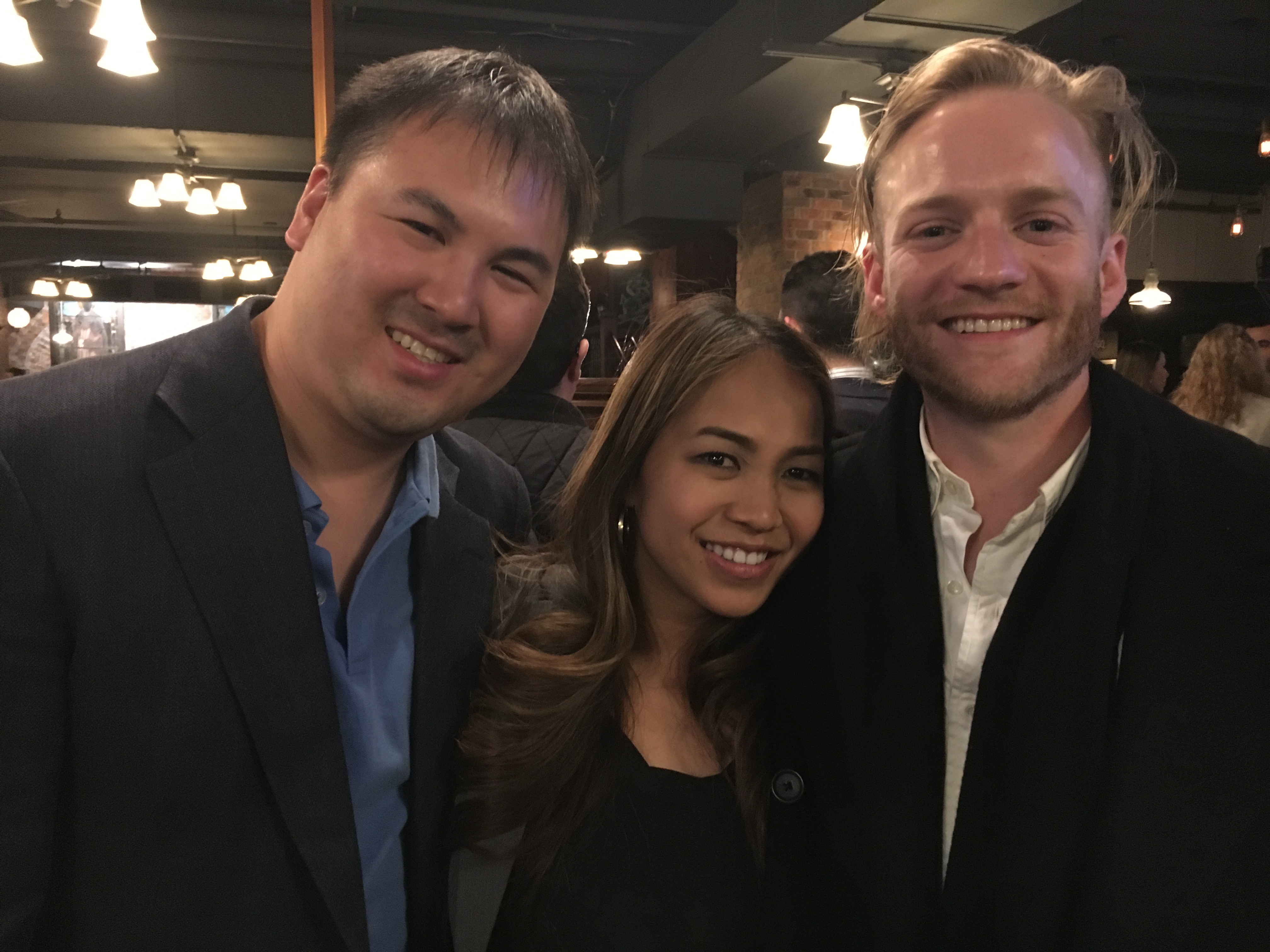 THE LA GANG: Mitchell Bradford, Janine Yoro, and me
These moments are why I love in-person experiences. My best friends are somehow all scattered around the world, and we all have very different schedules, so most of my communication is on Messenger and texting, but hearing their voices is always so energizing and rejuvenating for my soul. And being with them in-person is so impactful that I sometimes reach a point in relationships where I struggle to communicate with those people consistently unless I can at least hear their voice.
If I could find you now, things would get better
We could leave this town and run forever
I know somewhere, somehow we'll be together
Let your waves crash down on me
And take me away, yeah yeah!
Although I haven't had much time in the past couple years to call and visit people as much as I would like and have yet to fully grasp the use of some social media networks (such as WhatsApp), I have gotten better at texting back within a day and replying on Messenger within a week. Sometimes, I even write actual letters to send by snail mail! But in the end, the moments that stand out in my mind are, regardless of the form of communication, most often the moments when I can connect with someone and ride that wave. This is the feeling captured in my favorite song of all time, Ocean Avenue by Yellowcard, and this is the feeling I'm always chasing in life and will always chase for the rest of my life.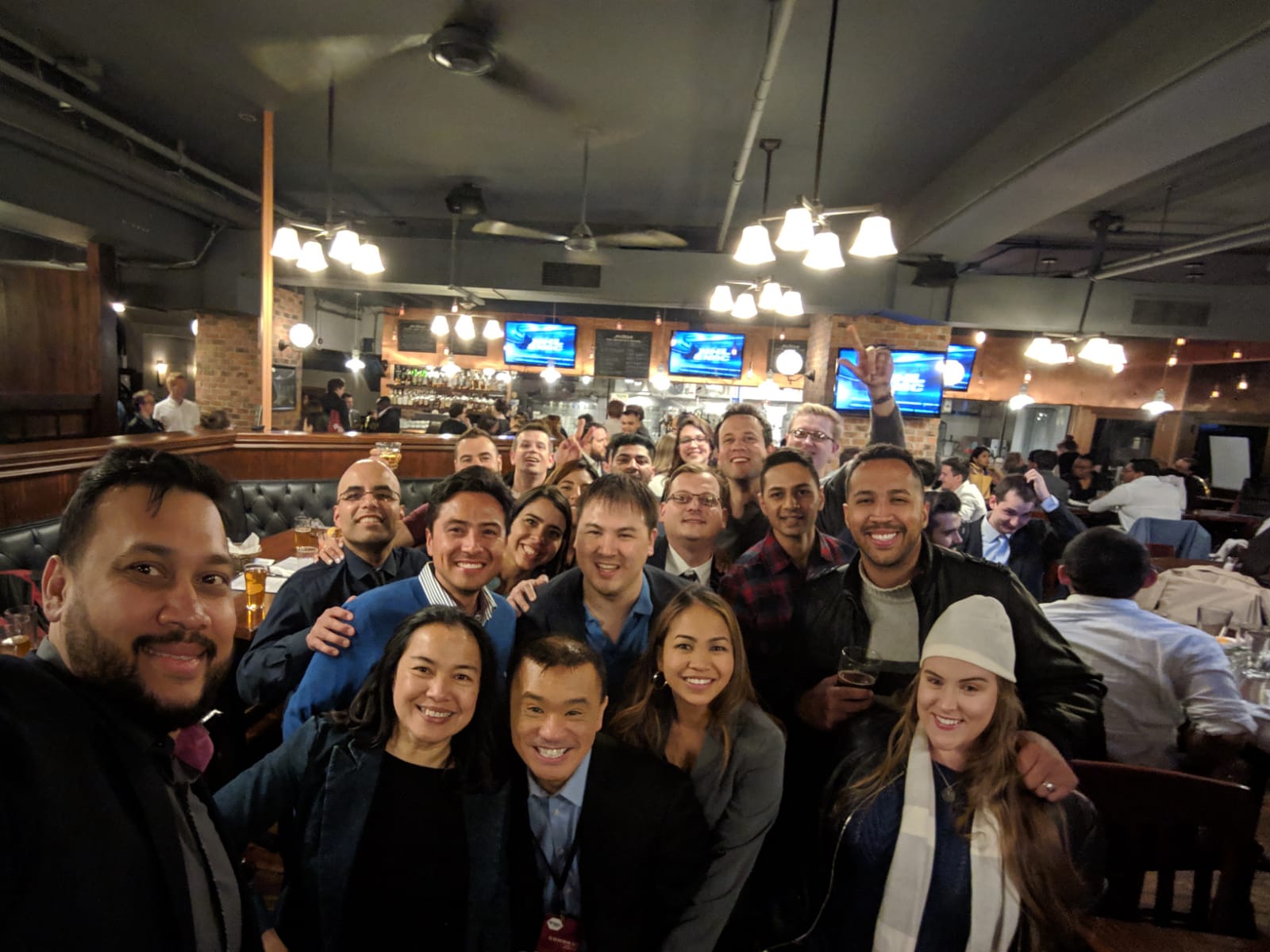 Selfie by Riaz Faride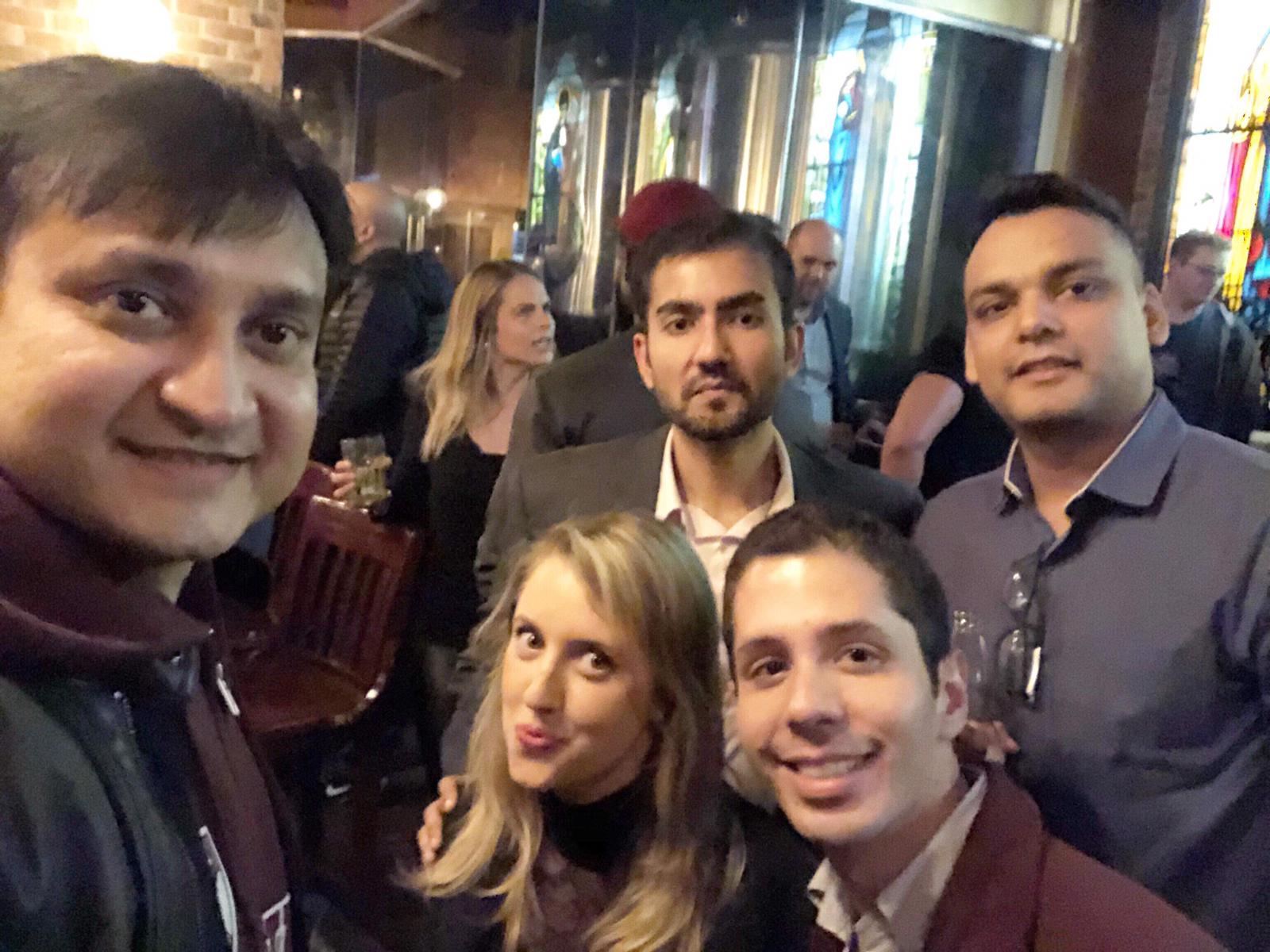 Old faces and new friends!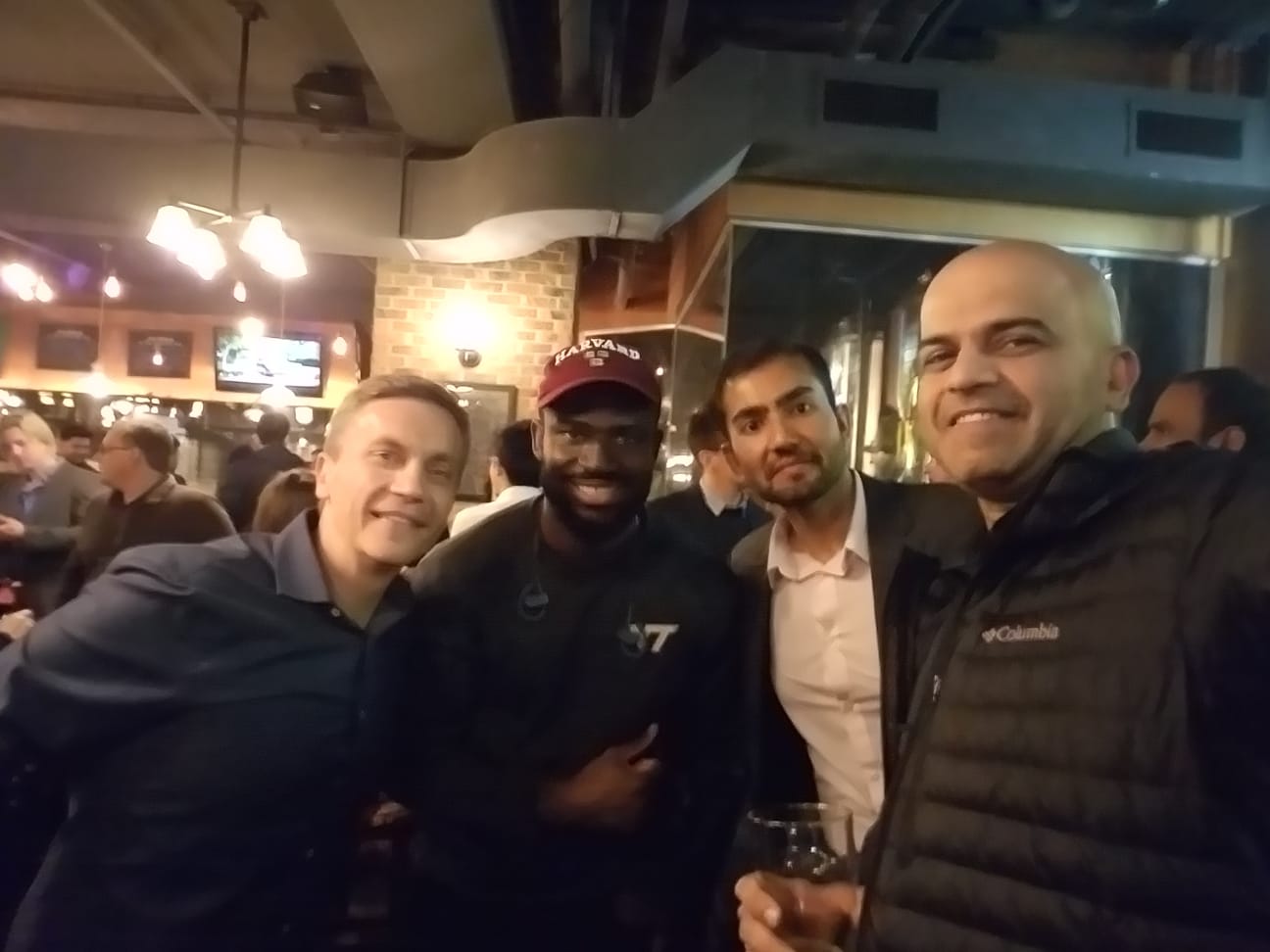 Late Night at John Harvard's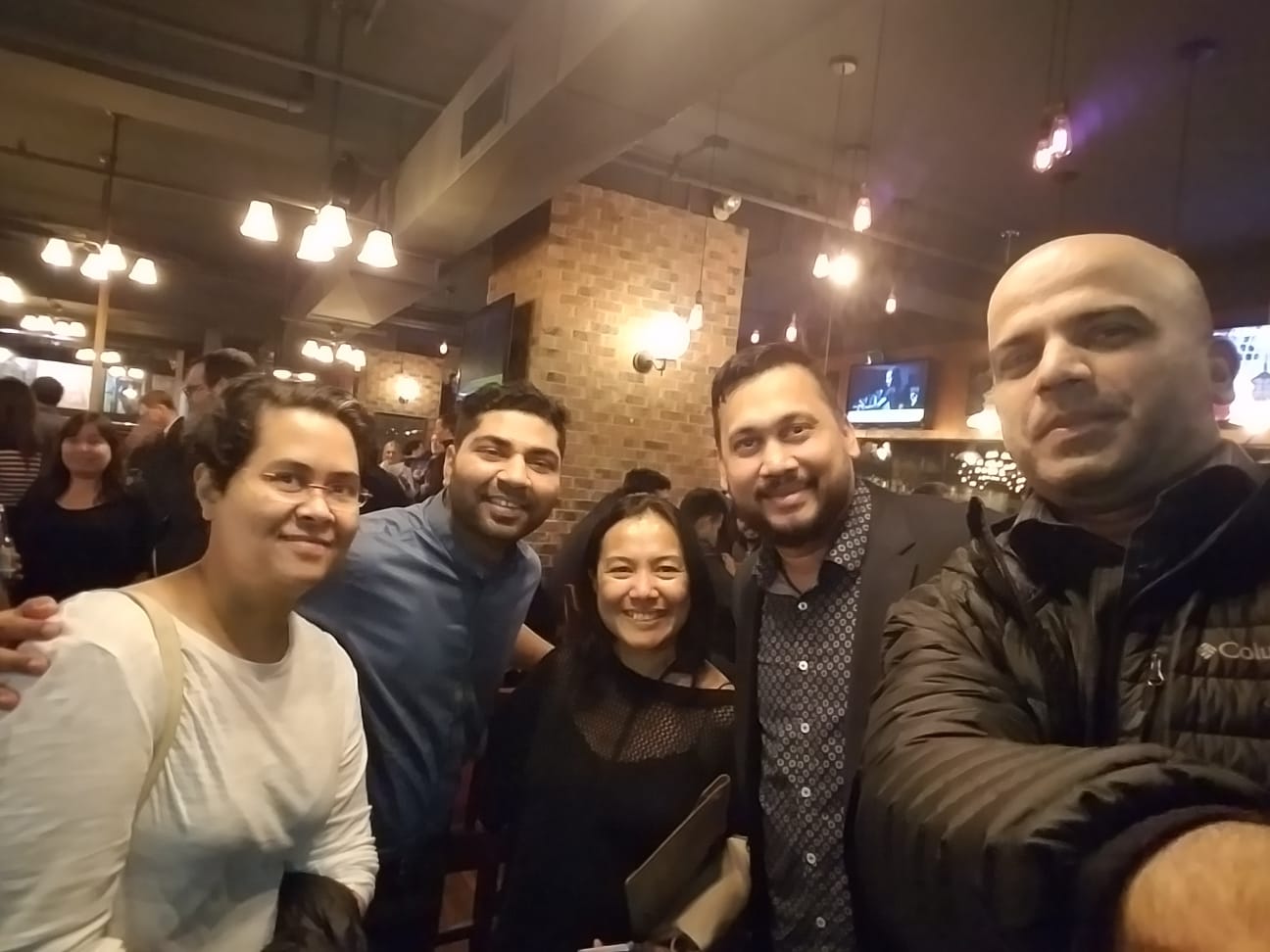 Some of the most creative people in HBS Online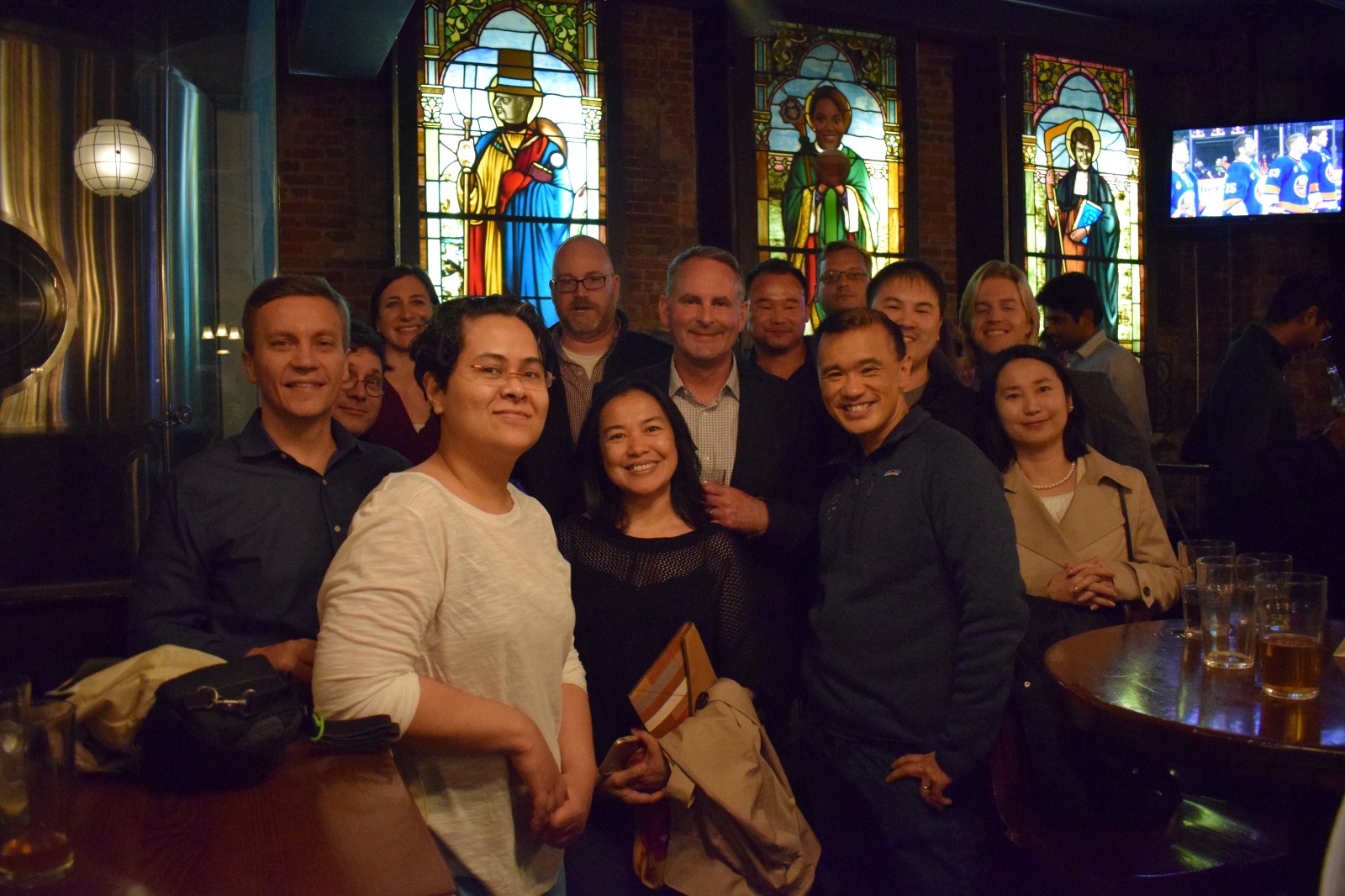 The United Nations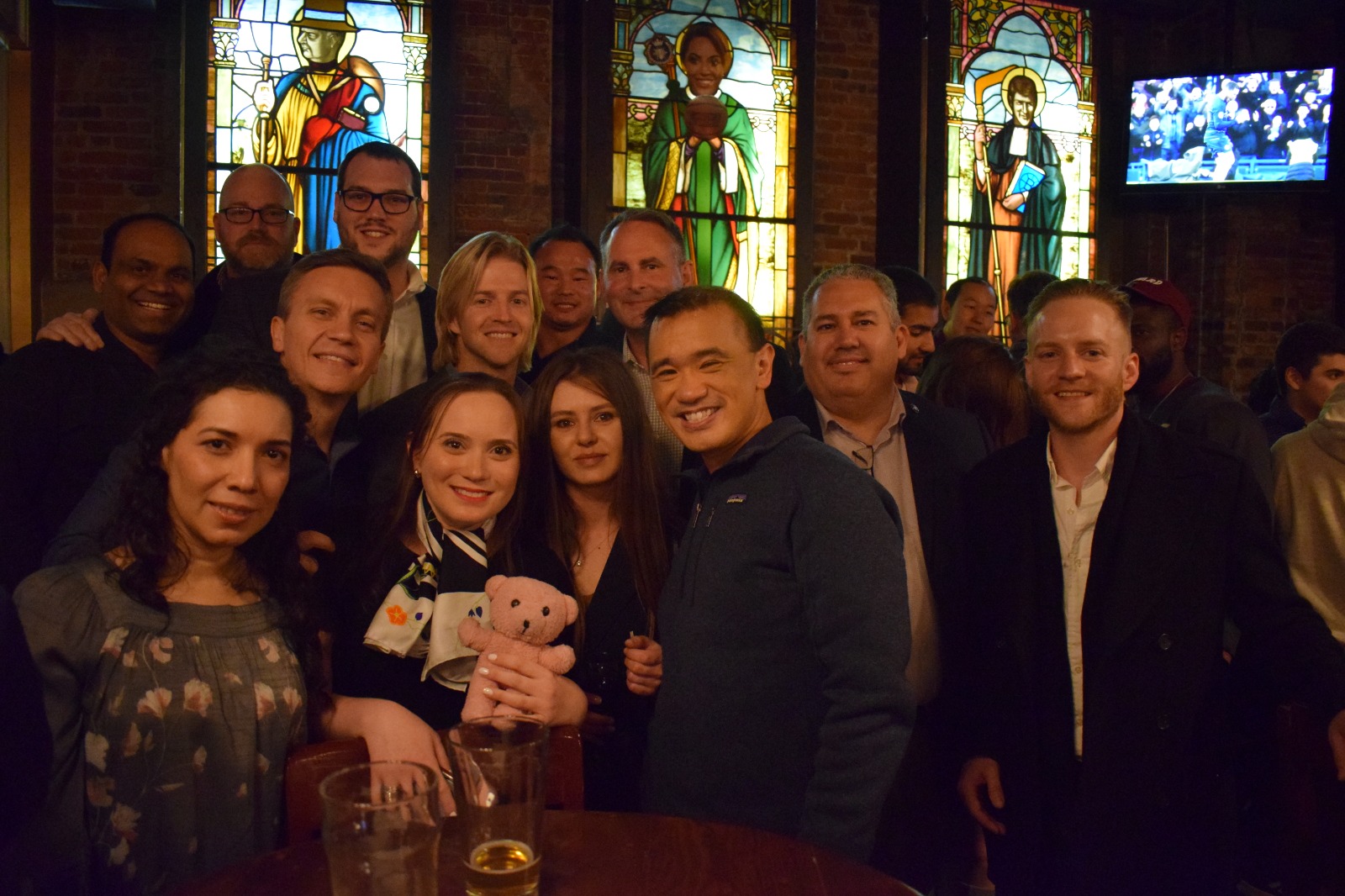 Even Beyoncé wanted to hang around, but she never quite got into our inner circle.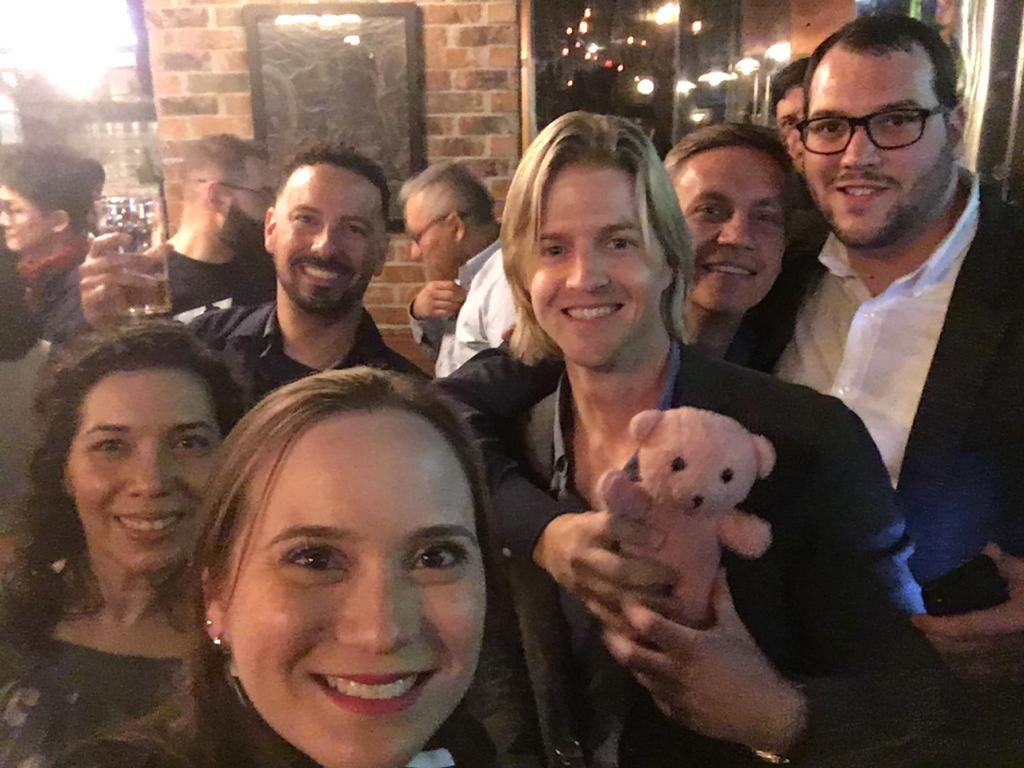 Mr. Rochy was our guest celebrity!