On July 9th, the San Francisco Chapter hosted its first Virtual Meetup for 2020. As most of our chapter members actually live outside of the city, we consider ourselves the "Bay Area Community" (even if you don't live within the Bay Area, you are welcome to join!). 
The event lasted an hour, and was used for the attendees to just chat and get to know each other. To start things off, some basic introductions were made. Everyone shared a little bit about themselves, the HBS Online course that they took, and also what they were hoping to get out of the Community. 
Majority of our time was spent with a fun activity called, "Tell Me More". A map was put up on the screen, and everyone took turns pointing out the place they were from / grew up in and shared a little more about that. At the end of it, we had a great looking map that spanned a variety of countries and continents.It was a great way for us to learn more about each other, and also share interesting things about where we are from. 
  The completed map!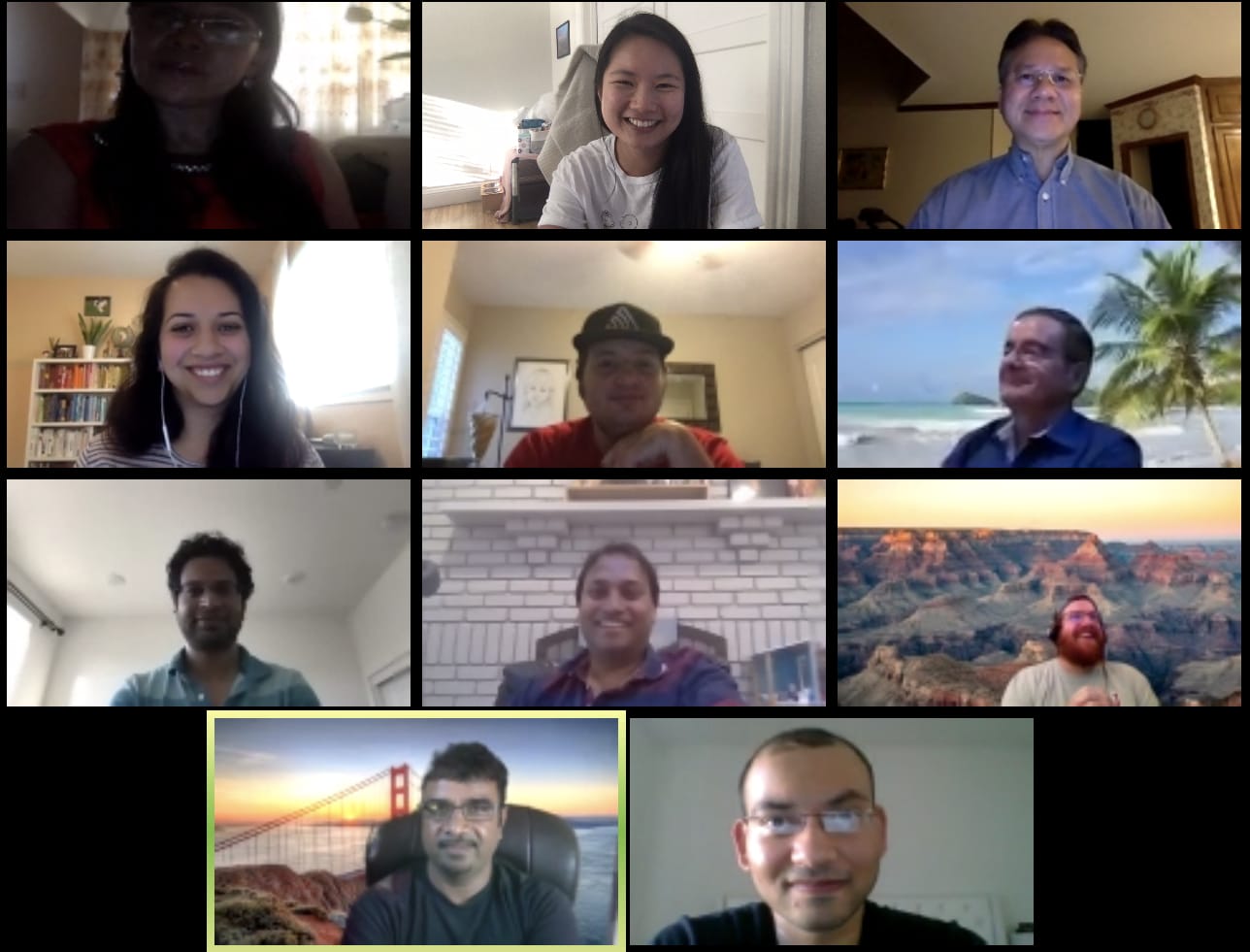 Group photo taken at the end of the meetup!
This event marks the first of many that our Chapter will be hosting through the year. We're looking forward to creating more opportunities for our members to connect with each other, participate in fun activities, and build an awesome community. 
If you haven't joined yet, come be a member of the San Francisco Chapter! We're looking forward to seeing you at our upcoming events.